Art & Environment
With visiting Fresh! AiR Artist Caroline Clerc, Los Angeles, California
The Fresh! AIR program is a partnership between the Caetani Centre and the Allan Brooks Nature Centre.

Caroline Clerc is an artist from Los Angeles, CA and a part of the faculty at University of Southern California, Roski School of Art and Design. She holds an MFA in Visual Arts from the University of California, Santa Barbara. Since receiving her degrees she has taught and exhibited her work extensively, and has completed artist residencies in Mexico, New York, Norway, Italy, and Montana.
Upcoming Events:
Can You Help?
Caroline Clerc is looking for input from locals regarding their favourite places in nature that they love to spend time in! If you have a favourite place please contact caroline by email carolinecclerc@gmail.com or contact the Caetani Centre at 250-275-1525.
She would love to hear from you!
Artist Talk and Reception: From things that came before
Tuesday, June 26, 7-9 pm
Artist talk starts at 7pm – Bring a friend!
Caetani Cultural Centre Studio Gallery
Exhibition: From things that came before
Wednesday, June 27 – Friday, June 29
9:00 am – 4:30 pm
Come take a look at Caroline's work at your leisure.
Read more about these events here.
Current Project
My work addresses landscape representation and takes the form of large
photographic prints. For the Caetani Fresh!AiR Program I intend to explore and
respond to environments within the Okanagan Valley region. My process involves
making photographs from a single hike or walk, then returning to the studio to
composite these images via digital methodologies into a single photograph. These
artificial, yet familiar, landscapes provide a distilled experience of a dense visual scene
that becomes difficult to untangle and they reflect a precarious relationship with
environments under perpetual threat. This is a cumulative process that involves
engaging with the landscape over an extended period of time.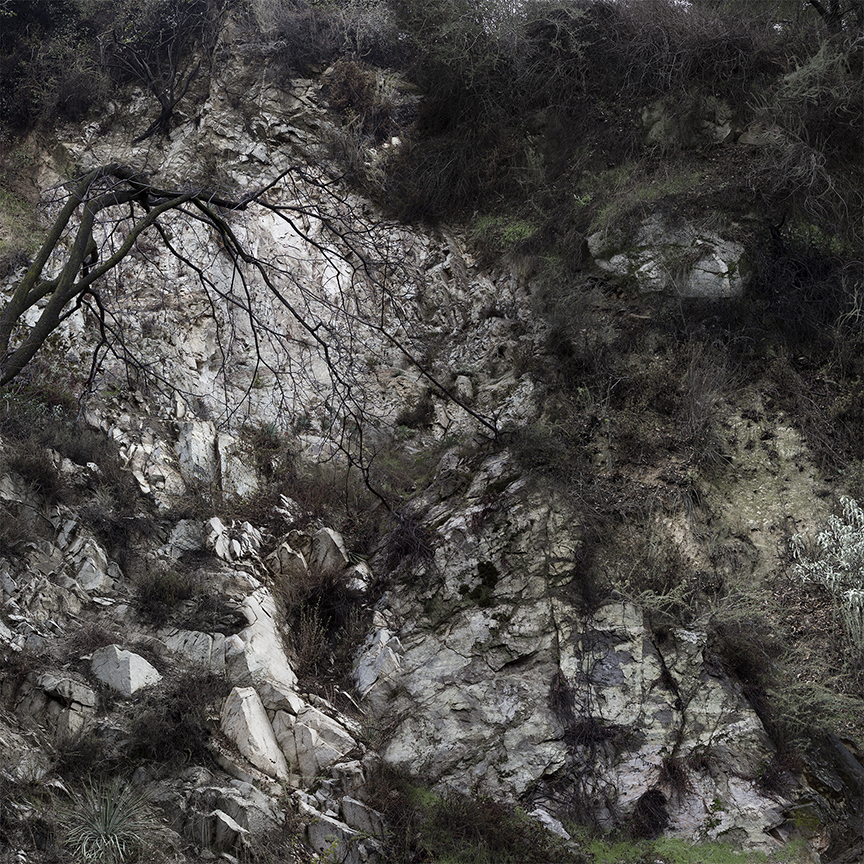 Also, the social and the cultural intersect in this space of reconstructing an image. I am
particularly interested in the history of landscape representation and use this research
to inform my practice. For this residency I interested in exploring the geography and
biodiversity of the western Canadian landscape of British Columbia and the history of
how these spaces were represented. In constructing the final photographs I seek to
reference complex representational histories with particular attention to 19th century
survey photographers and painters. I am interested in exploring the landscape as a
complex site of recognition and cultural construction.
Find out more on Caroline's website here!
Caroline's work in the news: "Critic's Choice: Caroline Clerc's stitched-together landscape photography: quick appeal and slow intrigue", Leah Ollman, Los Angeles Times, Jan 15, 2016